Our Age-Specific Kids Martial Arts Classes Give Your Child The Best Confidence And More!
If you're looking for a great way to keep your child active and introduce them to vital life skills, we've got the answer. At Eternal Martial Arts, we are proud to offer the best age-specific Kids Martial Arts Classes in Houston's Jersey Village.
From strength and confidence to leadership and conflict resolution, your child will learn how to succeed in all aspects of life.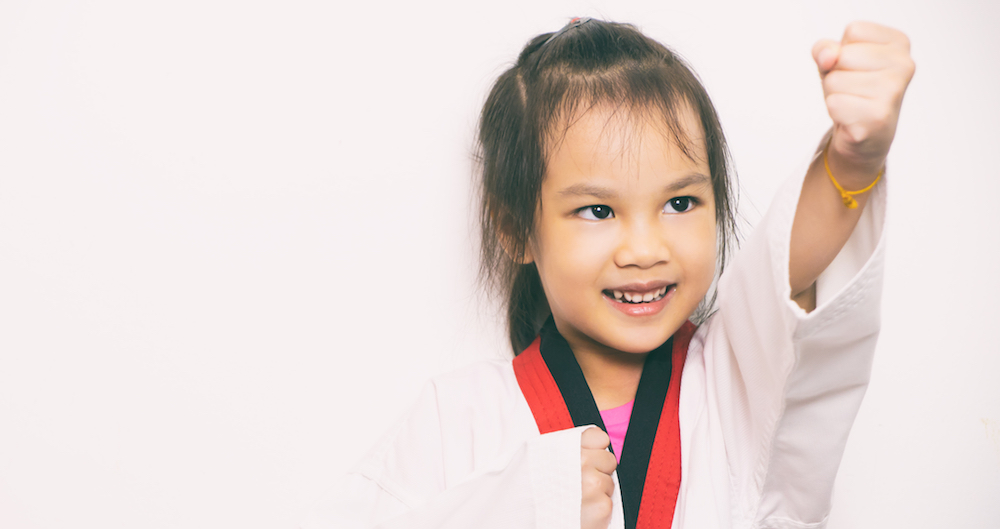 Check Out Our Kids Martial Arts Classes Today!
We know that students learn and develop at different paces. That's why our Kids Martial Arts program at Eternal Martial Arts breaks each class into distinct age ranges, surrounding your child with classmates of the same skills and experience level.
Our Kids Martial Arts Classes in Jersey Village include:
EMA Raptors (Ages 4-5): The perfect beginners' class for your little one. Your child can learn physical tools like balance and coordination plus all the basics of martial arts movement.
EMA Hawks (Raptors Graduates): Keep your child challenged as they grow with this intermediate class for students who have mastered the skills taught in our Raptors program. EMA Hawks learn how to combine multiple movements and defend against any opponent.
Basic Beginners (Ages 6-12): Introduce your child to the martial arts AT ANY AGE! These beginners' classes offer boys and girls the highest quality coaching around, helping them build their skills one step at a time!
Don't forget: Teens 13 and over are invited to join our Adult Martial Arts program. Click here to learn more!
Did You Know The Benefits Of Kids Martial Arts Go Beyond The Dojo? Prepare Your Child For Whatever Life Throws Their Way!
Sure, we teach students of all ages how to be accomplished martial artists. But we also do SO MUCH MORE!
Our Kids Martial Arts Classes offer kids across and Jersey Village the best set of skills for all of life's challenges. From bullying to peer pressure and even how to enjoy academic success, we cover it all.
No matter what path your child take in life, they'll learn to rely on the skills and tools from Eternal Martial Arts for years to come.
Your child can learn:
Leadership and communication skills
Conflict resolution and bully prevention strategies
Unwavering self-confidence and respect for others
Perseverance and determination in everything they do
Don't Miss Out! Learn More About Our Kids Martial Arts Classes In Jersey Village!
There's simply no better way to help your child build a well-rounded skill set than with high-quality Kids Martial Arts Classes. And at Eternal Martial Arts, we are proud to serve every student in Houston's Jersey Village.
To get started today, just fill out the short form on your screen now. We'll reach out right away to answer all of your questions!